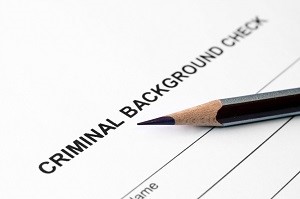 Yakima County in Washington State is looking to revamp its policies for which positions of employment require background checks.  The proposed changes come about after a county employee was charged with forgery while in a position with the county's drug court.
Rene Prado, who had, until recently, been working as an office technician at the court, was accused of forging almost $8,000 worth of government vouchers throughout her employment.  She was originally hired in 2006, at which time no background check was conducted.  Had a background check been run, hiring managers would have been able to note that Prado had been convicted of a felony offense on two separate occasions; most recently, she was convicted of forgery – directly related to her most recent alleged offense – in 2002.  Just last week, Prado resigned and was simultaneously charged with theft and four counts of identity theft.
Many people are wondering why a background check was never conducted.  Officials say that background checks are not mandatory for all positions because they can sometimes create more trouble than they're worth, or at least that's the reasoning.  Anti-discrimination laws, set at the federal level, set a precarious bar for what employers can use as grounds for denying employment and offices can quickly find themselves in hot water.
Representatives from the U.S. Equal Employment Opportunities Commission have weighed in saying that federal laws should not be cause for a lack of background checks.  They admit, however, that what employers can do with the information afterward does have some stipulations.
This creates a potential catch 22 for employers:  If they conduct a background check but can't use the information, are they still liable if an employee commits a crime later on and they knew they had done something similar in the past, even if federal regulations prevented them from acting on the information?  Is it less hassle for employers to maintain plausible deniability by not running the check in the first place unless explicitly instructed to?  This may be the case, and is obviously potentially problematic.
Currently, the county only runs background checks for law enforcement, treasurer's office, and computer operations applicants, which they perceive to be high risk positions for anyone with a criminal record.  Oddly enough, employees in a drug court didn't warrant the same scrutiny at the time.  Sometime after Prado's hiring, however, the drug court did start background checking (but was not retroactive about it for current employees).
Reps from the EEOC recommend that employers do carry out background checks, but that the information that comes back be used in a combination with other factors, and should not necessarily terminate an employment proceeding due to a criminal conviction popping up.  Instead, they recommend inquiring as to the circumstances surrounding the crime, and taking into consideration other factors, such as the age at which it was added to their record, give applicants a chance to explain themselves.  Yakima County commissioners are now looking into whether or not they should be changing background check policy for county positions across the board.