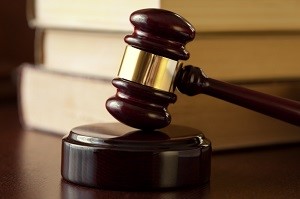 Lawyers in Washington, D.C. filed a class-action lawsuit on July 30 against the Washington Metropolitan Area Transit Authority (WMATA).
The suit, on behalf of nine men, says criminal background screening policies for employees unfairly discriminate against black workers. It alleges that Metro and three of its contractors discriminated against job applicants and employees through an "overly broad and unnecessarily punitive" screening. The suit also names contractors Executive Personnel Services, First Transit, and Diamond Transportation as co-defendants.
"The policy disqualifies many job applicants and employees based on criminal history that is not related to the job at issue or occurred so long ago — in some cases, 20 or 30 years in the past — that it is irrelevant to any fair determination of employee honesty, reliability or safety," according to the complaint filed in U.S. District Court.
Plaintiffs say they were denied employment, or were fired after the transit authority conducted criminal background checks. Most of the convictions were for nonviolent criminal felonies. However, some had been guilty of robbery, assault and unlawful firearm possession.
Matthew Handley, Director of Litigation for the Washington Lawyers' Committee for Civil Rights and Urban Affairs, said there could be an additional 150 plaintiffs to step forward. These men are also being represented by the NAACP Legal Defense Fund and Arnold & Porter LLP.
Handley said he is primarily worried over civil rights issues for applicants that may have been deemed unqualified because of nonviolent drug convictions. African Americans account for more than 90 percent of convictions. According to a 2013 study by the Washington Lawyers' Committee, the usage rate for narcotics in D.C. is about the same for African Americans and Caucasians.
Handley believes criminal background checks can be a legitimate tool for employers but the strict Washington Metropolitan Area Transit Authority policy is too rigid and out of place compared to other jurisdictions.
D.C. Council approved ban-the-box legislation which prevents employers from passing on job applications based on criminal background but still allows screening after a job interview.
This isn't the first suit to challenge WMATA's background check policy. In March, the WMATA fired bus driver Lescount Jackson upon returning home after a year of medical leave for cancer treatments. The union swiftly filed a grievance on Jackson's behalf. He was soon reinstated.
A Metro spokesperson said the agency does not comment on pending litigation. She referred to the testimony that General Manager Richard Sarles gave to city officials earlier this year.
"The policy is clear and transparent and does not come with the uncertainty of a case-by-case approach," he said. "With the three categories, the existence of a criminal history is not an absolute bar from employment at WMATA. Instead, our policy recognizes that public facing customer service jobs should have a higher level of scrutiny and come with more stringent requirements than our internal non-public positions."
The agency changed its policy on background screenings in 2011. This was an effort to eliminate uncertainty of a "case-by-case" approach while trying to maintain safety for employees and the public.