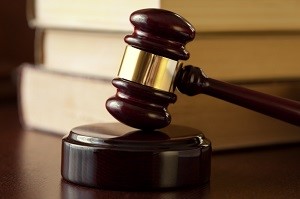 The criminal record of a Vermont woman whose two-year-old daughter was allegedly murdered by her own stepfather was riddled with glaring errors, including the fact that she is not listed on the state's online sex offender registry as required by law.
Legislative Attorney Michelle Childs testified on Wednesday before the Vermont Senate Review Panel on Child Protection. The panel, which is probing the State Department for Children and Families following the death of Dezirae Sheldon, told state senators that there were also other errors in the mother's (Sandra Eastman) criminal record that have not been corrected since she pleaded guilty to one charge of lewd and lascivious conduct with a child back in 2008.
Dezirae died on February 21. Her autopsy concluded her cause of death was blunt force trauma to the head. The girl's stepfather, Dennis Duby, stands charged with second-degree murder in connection with the toddler's death.
Three Different Errors Uncovered
The senators heard from Childs how she found three different errors regarding Eastman's criminal record, specifically her 2008 guilty plea. Eastman admitted to having sex with a 15-year-old boy.
That plea was erroneously filed as lewd and lascivious conduct, a much less serious offense. Had the information been recorded correctly, Eastman would have been required by law to register as a sex offender.
Faulty Sentencing and Even More Errors
Another glaring issue reported by Childs involved Eastman's sentencing is that under Vermont law, the minimum sentence for lewd and lascivious conduct with a child is two years' imprisonment. The maximum sentence is 15 years behind bars. The law stipulates that a maximum fine of $5,000 may also be imposed. As part of her plea deal, Eastman was sentenced to between 1.5 and 7 years of imprisonment, all suspended. She was sentenced to probation, according to court records of the case.
The third mistake uncovered by Childs is that, although Eastman's criminal record shows she's on the lifetime registered sex offender list, her name is missing from the public online sex offender database. Such registry is mandatory under Vermont law.
In addition, Eastman was jailed in the Northwestern State Correctional Facility for a parole violation in 2010 and, in 2013, she pleaded guilty to failing to provide prompt medical treatment for a child after she belatedly brought Dezirae to a local hospital with a broken leg. Eastman was sentenced to 1 to 2 years behind bars. Her sentence was suspended.
Erroneous Errors Pose Dangerous Ramifications
Senator Dick Sears, a Democrat representing Bennington, told the panel that the errors and omissions had "all kinds of ramifications in the future of the case."
"Why wasn't it caught?" wondered Senator Peg Flory (R-Rutland).
Last month, Duby pleaded not guilty to a charge of second degree murder in connection with Dezirae's death. A doctor who treated the toddler told investigators that it "appeared that someone held her head so tight her skull cracked."
Duby's bail has been set at $250,000. He faces at least 20 years behind bars and a potential life sentence, if found guilty of the child's murder. But, at the Senate panel on Wednesday, the focus was on the slain toddler's mother, and the dangers and ramifications of erroneous criminal records.