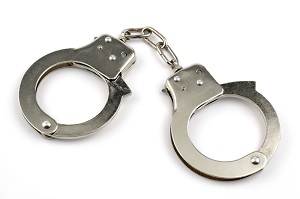 In the small community of Kershaw County, South Carolina, local residents were shaken when it was discovered that beautiful 19-year old Briana Nicole Rabon was murdered right in their own neighborhood. This county, with under 62,000 residents, is not accustomed to dealing with murder, especially the murder of a teenager right in their backyard. This put the heat on the Kershaw County police department, who worked around-the-clock to try to find closure in this case.
Rabon's mother reported her daughter missing on February 26 after she did not come home Tuesday night as expected. As police were issuing a missing person report, some kids four wheeling in the Haig Creek neighborhood spotted Rabon's body and contacted the police. Investigators swarmed the area looking for any evidence that would indicate what might have happened to Rabon. They gathered a large volume of evidence, including tire imprints left at the scene.
An autopsy confirmed what the police were already thinking, that the body was that of missing teenager, Briana Rabon. The autopsy report would also classify the cause of death as asphyxiation, otherwise known as strangulation. After a thorough investigation and sifting through hundreds of tips and dozens of local surveillance camera footage, the police made an arrest.
They arrested 21-year old, Stephen Ross Kelly, of Lugoff for the murder, kidnapping and criminal sexual conduct of Briana Rabon. Police sheriff, Jim Matthews, stated that Kelly changed his story several times during their intense interrogation before finally asking for a lawyer. At that point, communication with the defendant ended. They have confiscated both Kelly and Rabon's vehicles in search of additional evidence. The police state they have found trace evidence connecting Kelly's vehicle to the crime scene.
The police believe Rabon and Kelly were merely acquaintances since they both went to Lugoff-Elgin High School together, although Kelly was a few years older. Other than that, the police have made no other connection between the two. However, they have indicated that more than one surveillance tape puts Kelly at the scene where they believe Rabon may have been murdered.
The police also released information about Kelly's prior criminal record. He was charged with domestic violence against a former girlfriend, burglarizing a home in the local area and stealing a truck. In the case of the stolen truck, the vehicle eventually was found in location very close to the place where Rabon's body was found. This may point to the fact the Kelly knew this area very well.
While the police are pleased to have closed the case so quickly, they remind people that there is no winner. They express their deepest condolences to the Rabon family for their loss. In addition, the sheriff also expressed sympathy towards the Kelly family, who is also going through a difficult time due to the actions of their son. He pointed out that the Kelly family lost their 11-year old son due to an ATV accident in 2011, and that they are still recovering from that tragedy.
Thanks to quick police work, the residents of Kershaw County can rest a little better tonight, knowing the murderer is behind bars.