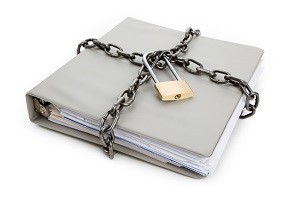 A report released by Access/RI shows that in the two years since Rhode Island changed its open records law, enforcement of the law has been less than stellar.
Access/RI is an alliance of First Amendment advocates and MuckRock, a group that works with journalists to secure and analyze public records. They show execution of the updated rules is extremely rare. The report states what is really happening is different than what policy makers had hoped would transpire when legislation went through.
When Rhode Island Governor Lincoln Chafee signed the Access to Public Records Act into law in June of 2012 it was noted that employment contracts and other documents that had been sealed in the past would now be public and readily available.
Access/RI found that restructured law was not being followed when routine documents such as arrest reports and contracts were requested. Many school systems have been unwilling to comply with the law and instead give heavily redacted copies of employment contracts.
It was also reported that half of Rhode Island police departments did not produce arrest logs in the 48-hour time frame that is required for such documents. Several departments refused to provide records, saying that they were not required to.
There are several reasons for this according to the report. One being there is either a pure unwillingness to abide by the law or there is a misunderstanding by the state and its municipal agencies as to what exactly the laws are. Poor enforcement of the law is another factor.
MuckRock requested documents from 137 entities from state and local government agencies as well as police departments, and every school district. In many cases the requests were e-mailed while a few were requested face-to-face. The report showed that many of the agencies did not charge a fee for the document requests – this being one of the few positives in the report as many state governments willingly charge a fee whenever they can.
Several recommendations were given to the state, including the attorney general having more awareness of what is going on. Hiring several trained professionals that can help handle the records requests would also be helpful, according to Access/RI's findings.
It was also suggested that the attorney general post a list of public entities that do not comply with the requirements. If the agency fails to comply, the attorney general's office should follow up with those agencies. There needs to be a presence of a strong enforcement that makes compliance of the law a priority and not an afterthought.
Access/RI said there are several steps that can encourage compliance. One that was given includes issuing a penalty to those that do not comply with the law. The penalty will accumulate on a daily basis and will allow courts to give compensatory damages to plaintiffs in public records cases.
In the end, it is up to the state to enforce the law. Then, and only then, will public officials and entities up their compliance rates. The report finished by stating that it is important to always emphasize transparency and eliminate the secrecy that currently surrounds many agencies.