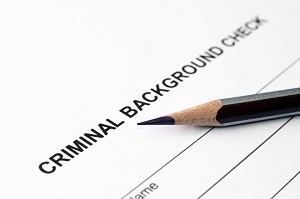 Representative Anthony Giarrusso has announced that he will, during legislative sessions next year, file legislation that will require a nationwide criminal records check for anyone who applies to work on a school bus.
The statement comes after the arrest last October 31 of 35-year-old Scott Sanford, a school bus monitor in East Greenwich, after he was identified by state police as one of 11 people who had illegally possessed and shared child pornography.
Sanford had actually passed a state criminal records check, which is a procedure required by state statute for all applicants to bus driver and monitor jobs.
Ocean State Transit (OST), which currently owns the bus operating contract formerly owned by First Student, has confirmed that Sanford was employed by First Student in 2009.
OST president Tony Murgo, who immediately fired Sanford after his arrest, says that OST will begin subjecting its applicants to a nationwide criminal records check despite the law currently only requiring a Bureau of Criminal Identification (BCI) check.
Amy Kempe of the Rhode Island Attorney General's office explained that a BCI check can only indicate whether or not someone has a criminal record within Rhode Island. In fact, Murgo conducted a BCI check on Sanford after charges were filed against him, and the criminal records check came back clean.
Nationwide criminal records checks are already required by law for all school employees in the state of Rhode Island.
It was the Computer Crimes Unit and the Internet Crimes Against Children Task Force, along with the U.S. Secret Service and the U.S. Marshals, that conducted the undercover investigation that identified those involved in sharing child pornography images on the Internet.
As a result of their initial investigation, the courts authorized searches to be conducted at residences throughout Rhode Island, searches which resulted in the discovery of numerous videos and images of child pornography.
Sergeant Shepard of the Rhode Island State Police has said that there was as of yet no reason to believe that any student of East Greenwich was the subject of any materials taken from Sanford's home.
John Chace, whose daughter was monitored by Sanford for two years before his arrest, expressed his outrage at the situation. "He creeped me out," the father said of Sanford.
Chace narrated that Sanford had shown his tattoo to Chace's daughter, which seemed strange to the father, but he said that he figured that the bus company knew what they were doing when they hired Sanford.
Furthermore, Chace shared that Sanford had added Chace's graphics company, Scott Graphics, as a contact on Facebook, and that when Chace sent out pictures of his daughter in her cheerleading attire, Sanford was commenting on the pictures.
"It's scary," Chace said as he recalled the incident.
A mother who did not want to be identified also shared that her 6th grade daughter was close to Sanford. She narrated that her daughter had talked about "what a friendly guy he [Sanford] was" and that he would give her gum and tell her jokes.
Republican Representative Giarrusso, whose son also rode on the bus where Sanford was the monitor, said he believes that a nationwide criminal records check could prevent similar cases from occurring in the future.