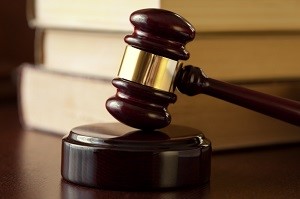 The Ohio Supreme Court has ruled police records involving threats against Ohio Governor, John Kasich can remain sealed. It was deemed that a release of these documents could potentially compromise the Governor's safety.
Plunderbund Media filed a lawsuit after the Ohio Department of Public Safety declined to provide records disclosing threats against Gov. Kasich. The Ohio Department of Public Safety stated they would not hand over the documents because they were considered security records. These records are not open to the public.
Ohio Supreme court justices agreed in a unanimous decision, stating there is not an explicit legal duty to produce the records and the politically left-leaning blog does not have a clear legal right to receive the documents.
Joseph Mismas, co-owner of Plunderbund had requested the records in August of 2012. He sought information regarding targeted threats made toward the governor and related highway patrol investigations. He argued that it would not be a security risk because the investigations had already been closed.
State officials said it would reveal Kasich's security detail which posed a direct threat and that the Department of Public Safety was not required to share its information. Justices stated the records involving direct threats pose a security risk and, because of this, are not considered public record.
Victoria Ullmann, a Columbus attorney representing Plunderbund, said it's outrageous that the records were denied without even taking the time to take a look at what they contained. She continued that this ruling creates a very dangerous precedent because there is no direct knowledge of what is being hidden from public eyes.
The Department of Public Safety declined to comment on the decision and only stated that the ruling speaks for itself.
In a similar suit, the Ohio Republican Party is trying to retrieve records from Cuyahoga County Executive Edward FitzGerald. They are seeking information related to key card usage, establishing when the Democratic gubernatorial candidate was in or out of his office. Cuyahoa county and FitzGerald both say the records are confidential because they too would threaten his safety.
The request by the Republican Party was formally denied in writing by Nora Hurley, the county's deputy chief law director. Its denial has come as a surprise since the records release for the key card swipes had been allowed and acknowledged as public information for well over a decade. FitzGerald has frequently criticized Kasich for his lack of transparency in the state's privatized economic agency – JobsOhio.
Lauren Hitt, a campaign spokesperson for FitzGerald said that neither gubernatorial candidate should have their security information released for political gains.
With the recent court ruling, it is believed by many that the Ohio Republican Party's suit will also be overruled because the cases are so similar.
The Ohio Supreme court said it would not be prudent to suggest that the Kasich ruling means all information that involves criminal activity in or near a public building or concerning a public office or official are secret security records; they must clearly show that the release of records would compromise personal safety.