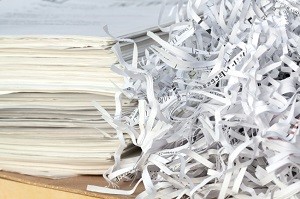 The economy is slowly getting stronger, but coming by a good job isn't always easy. It becomes even more difficult when the person applying for the job has a criminal record, as many companies do not want to hire employees with this type of past. However, the state legislature is working to allow some citizens to remove prior charges and convictions from their North Carolina criminal records. The idea is that these charges have been taken care of, and they should not longer impact a person's ability to be hired for a particular job.

About 9.5 million people live in the state of North Carolina, and more than 1.5 million of those residents have a prior criminal record, according to data collected by the Associated Press and published on the WRAL TV website. However, the number of people with a criminal record continues to drop in the state as the government increases opportunities for erasing prior records.
For some people, this might sound a bit unfair. However, it's important to recognize that there are certain rules and guidelines for erasing previous charges and old criminal records in North Carolina. For instance, adults in North Carolina can only eliminate low-level felony charges and convictions or nonviolent misdemeanor crimes that the person has been convicted of for the first time. The main reason that the movement to erase old criminal records is taking place is because people are realizing how difficult it is to obtain a job with a prior criminal record. Many people who had spent their entire careers with one company or organization were forced to look for new employment during the Great Recession, and mistakes that were made several decades ago were keeping them from finding another job.
Of course, while state lawmakers in North Carolina recognize that these efforts are beneficial to their residents, there are other benefits to erasing prior criminal records of qualified individuals. By and large, this move helps to make North Carolina more competitive in this global economy. The hope is that more people will be employable within the state, and that companies will continue to create jobs as the economy grows.
A person who is interested in erasing a prior criminal conviction should work with a qualified attorney within the state of North Carolina in order to complete the process. At the time the records are expunged, the orders should be sent to all agencies that provide criminal records data to employees and other interested parties. This includes law enforcement agencies, government agencies and criminal records database organizations.
People who might want to seek this route should understand that their nonviolent, first-time misdemeanor charges and low-level felony convictions must have occurred at least 15 years ago. In addition, they have to prove that they are productive citizens who are contributing to the good of society while also acting on good behavior. People who meet these qualifications might soon find it easier to land that dream job in North Carolina.