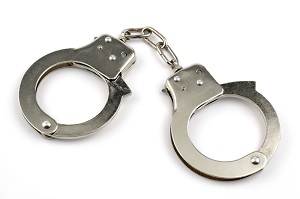 In a suburb outside of Jacksonville, NC, an undercover operation known as Operation Pill Crusher has been underway for some time. The operation, if not running under a slightly cheesy name, has proven itself effective if nothing else. The arrest count has now moved into the triple digits as over 100 suspects have been arrested, and are awaiting prosecution. Of these, 80+ have been formally charged.
According to Scott Thomas, the district attorney for the area, in a press conference last week, 17 suspects were recently convicted. Carteret County Superior Court handled the convictions and they are expected to continue to do so.
The operation, which has been carried out in conjunction with the Carteret County Sheriff's Department, has been ongoing since this past May. Undercover officers made controlled buys from over 100 known dealers in the area.
While only one group has been convicted so far, many more convictions are expected to follow and many are crediting the use of criminal records with making the operation so laser targeted, and by extension successful.
Thomas' office played a large role in Pill Crusher because it was able to use criminal records and records of past attempted and successful convictions in order to determine which suspected and known dealers the officers would target. Some of those targeted in the takedowns were even still on probation from previous sentencing.
Even so, some of those arrested were those without criminal records of their own, but may have been connected to other dealers through their own records.
According to Sheriff Asa Buck, prescription drug abuse and illegal trafficking are amongst the most pressing matters facing the county and surrounding areas. Presumably, the department is hoping that the now high profile investigation and convictions will help to deter similar crime of the same type.
State sentence laws in North Carolina are relatively closed to any interpretation, meaning that most sentences for those already convicted are fairly uniform. Even so, they can vary with the number of counts and exact circumstances. In a list published of the convictions, it was revealed that, for those selling Vicodin and similar drugs, the sentencing usually placed perpetrators with between 60 and 90 months. After jail time, most of those convicted were also sentenced to several (usually five) years of probation.
What's going on in Carteret County is a micro-stage for a couple of different issues going on on a large scale throughout the country. The first of which, the war on drugs, is the less relevant to this blog. The second, however, is more interesting, and it's the issues of how we use public records. Undercover operations are nothing new, and most people are likely ok with the convictions that resulted, but others see the use of records to setup controlled buys and similar operations as bordering upon entrapment; entrapment details and definitions vary from city to city.
Regardless of all that, the operation seems to be an effective answer to a prevalent problem in the area, and will probably continue to operate for the foreseeable future.