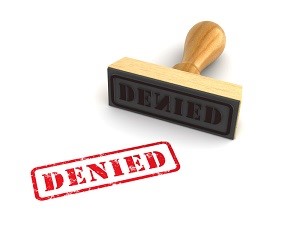 When hiring someone to watch over New York's incarcerated, you'd think it would be an important consideration to not hire a criminal for the job.  In an awkward and potentially dangerous reveal of prison guard hiring practices, however, that seems to be exactly what's happened.
In a recent review of the hiring practices of New York City's prisons, it was determined that many guards, who were whizzed through the hiring process without incident, had several problematic red flags, ranging from criminal pasts, to gang affiliations, to family and friends serving time in the jails they themselves could potentially be working in.  The review came from the city's Department of Investigation.
The review looked at more than 150 applicants to the system, and found that factors that should have disqualified applicants simply weren't doing so.  Even in the cases where applicants may not have needed to be automatically disqualified, the lack of further review or investigation left investigators shocked.
Furthermore, a larger problem seems to be the hiring process as a whole, which is confusing even to those who are supposed to be running it.  Hiring staff are supposed to use a 1-5 scale to evaluate applicants, but many admitted they didn't even know if a one or a five on this scale was the ideal.
According to the Department of Investigation, 10 of the applicants had been arrested more than once in their life.  Others still had been rejected from New York Police Department work for mental health reasons.  Nearly 80 had family or friends who were current or former inmates of the system.  Even stranger, "dozens" of the applicants were said to have gang affiliations.  The most shocking thing of all was that every single one of these applicants was hired in the end.
DOI Commissioner Mark Peters made the point that those with violent history, gang affiliations, and other conditions that could make them unfit "should not be patrolling our jails."  Ultimately, he says, these are positions of law enforcement, and New York City holds their law enforcement officials to high standards – or at least they should.
This report comes on the heels of a long scandal saga at Rikers Island jail complex.  Just last month, U.S. Attorney General Eric Holder announced that he would be suing the city of New York over repeated abuses and violations of the civil rights of teenage inmates at the facility.
The lax or flawed hiring process could also be a major culprit behind recent charges of excessive use of force, contraband smuggling, and other charged offenses that the DOI says guards have committed.  While the hirings under investigation occurred before the current corrections commissioner, Joseph Ponte, took office, he's not resting on his laurels.  Ponte is taking action based upon the recommendations of the DOI, in hopes of clearing up the process going forward.  One course of action will bring back a special hiring unit that was cut back in 2009 due to budget concerns.  The state will now begin automatically screening applicants for gang affiliation, as well.