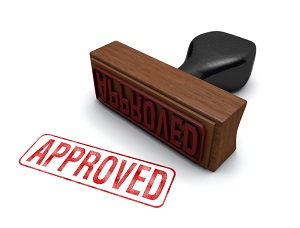 There has been a growing trend across the United States over the past few years of passing legislation, both at the city and state level, which bans the use of employer background checks – at least early on in the hiring process. In general, these acts are meant to recognize the sometimes extenuating circumstances that surround past convictions. Often, crimes are committed at a young age, yet follow those convicted for the rest of their lives, putting housing, employment, and other opportunities that most take for granted out of reach, or at least that much more difficult to obtain.
Specifically, these laws don't ban criminal questioning altogether, but they require it to occur much later in the process. This means no 'check box' on initial application forms asking if an applicant has been convicted of a crime before. The thinking is that if employers have already seen an applicant is well-suited to the job and meets all requirements, they will be less likely to turn them down for an old conviction. Alternatively, most convicts who have to answer "yes" to a criminal records inquiry early on in an application process are turned away immediately.
Now, New York City has passed a law which explicitly bans asking about convictions or investigating an applicant's background at any time in the process before a conditional offer of employment is made. Unique to this law, in some ways, is the scope of it. In many cases, such anti-discrimination laws are conditional based on the status of an employer. In this case, however, the ban applies to all employers in the city, regardless of whether they are private, public, for-profit, non-profit, or otherwise.
After Mayor Bill de Blasio signed the bill on June 29, employers have 120 days to get their hiring practices and documentation in line with the newly passed "Fair Chance Act."
So what can employers do?
Employers are still not required to hire those whose criminal backgrounds might lead them to believe an applicant would be a risk to the public or other employees. The protocol for making this assessment, however, is different. During the initial hiring stages, no line of questioning, written or oral, or background check is allowed to be conducted. If an employer decides they want to hire an applicant, they can offer a conditional offer of employment, contingent upon the satisfactory results of a background check.
At this stage, the employer is free to conduct a check as usual. If the results are unsatisfactory enough to warrant a revocation of the job offer, employers are required to notify the applicant in writing and provide evidence of the background check results that lead to the revocation. Finally, employers must keep the post open to the applicant for an additional three days after contact, during which time the applicant may write a rebuttal and/or attempt to illustrate the circumstances under which the offense occurred and ask to be reconsidered. After this process, employers are legally allowed to close the position to the applicant.
While some imagine the process will be excessively long-winded, those directly affected by it are likely thankful to be given more of a chance to prove their worth to potential employers.