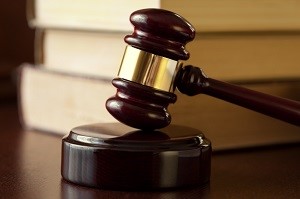 When you are arrested in New Jersey, you get a criminal record. At a minimum, you will have a record of arrest. If you are later convicted, you will a have record of arrest and conviction. These records include things such as warrants, complaints, commitments, DNA, fingerprints, photographs, index cards etc. These records will always pop up when criminal background checks are done on you. Prospective employers, insurance companies, adoption agencies, prospective creditors, landlords etc. can access this information. Luckily, it is possible to expunge criminal record in New Jersey. Upon successful completion of the expungement process, you will get a court order signed by a judge. The order will state that the offence you committed never occurred. This way, persons doing background checks through the FBI or NJ State Police department will not find any of your criminal records. It will be like the arrest and/or conviction never occurred.
An expungement can only be granted by a Judge. Being expunged does not mean that all your criminal records are destroyed. They are just moved to a location with expunged records. When ordinary searches for criminal records are done, the expunged records are not accessed. However, the NJ expungement statutes contain provisions under which the expunged records can be accessed. If you apply for a job with corrections or law enforcement agencies, your expunged criminal records will be accessed. If you apply for employment in the Judiciary the expunged records will be checked. Also, if you are arrested and convicted, the expunged records will be checked before sentencing.
Expungement can be very helpful in many situations. If you are seeking to be employed as a teacher, nurse, stock broker, real estate broker, computer programmer, banker, hospital worker or anything else that is not in correction, law enforcement or court system, your criminal records will not be a barrier. This is because potential employers will receive a 'no record' response when they do background checks. Also, your criminal records will not show up when you apply to join a school, organization or when you want to adopt a child.
The fact that the expunged records will be accessed when you apply for a job in the corrections, law enforcement or court system does no mean that you can never get a job in these agencies. It just means that if you decide to apply for a job in these government agencies, you have to specify that you were arrested in your application. You can then state that the records have been expunged. The agency will then consider you application, not excluding the expunged information, and then approve or reject it. The expunged information does not automatically disqualify your application.
If your criminal records still shows up when you apply for jobs, it simply means that the expungement process has no been fully completed. There is more that should be done after the expungement order is signed by a judge. The only time to be sure that the expungement process is complete is when you receive a letter of acknowledgement from the New Jersey state Police.