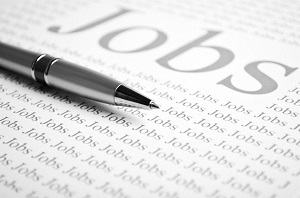 Lawmakers in New Jersey take charge as they advance their efforts in taking on a controversial measure that prohibits the immediate performance of a background check. This would restrict many employers from asking a job applicant if they have any criminal convictions; as well as performing an immediate background check. Instead, it is proposed that these checks be delayed until after the candidate has been conditionally offered the position.
On Monday, December 16, 2013, the Assembly Labor Committee approved the bill for the possibility of a floor vote by the entire Assembly. If this bill follows through and takes effect, any violations by businesses would be subject to fines that go as high at $7,500 per candidate.
The Opportunity to Compete Act
The approved bill that would restrict background checks during the interview process is called 'The Opportunity to Compete Act'. Businesses of 15 or more employees would be required to wait on performing background checks until a candidate is conditionally hired. Once conditionally hired, the business would provide the candidate with a written notice that states their intentions; as well as a written notice of the employees' rights and protections.
New Law Considerations
When an employer performs a background check, there are certain considerations and limits as to a person's convictions and background. They are allowed to take into consideration the act of most serious crimes, regardless of when they took place, including:
Murder
Attempted Murder
Robbery
Burglary
Arson
Sex Offenses
Other crimes would be limited to a ten-year rule. An employer would not be able to base their employment decision on other crimes that occurred over ten years prior to the date of conditional employment. In addition, any disorderly conduct charges or criminal charges that are pending can be taken into consideration, if they happened within 5 years of the date of conditional employment.
Exceptions to the Rule
Like many other bills, there are exceptions to the rule. If a person has a juvenile offense against them, that may not be taken into consideration when determining employment. In addition, if a person has an offense on their record that has been pardoned, expunged, or legally nullified; that may also not be taken into consideration for employment determination.
The employment of law enforcement and fire services is exempt from all of these proposed mandates; as it does not supersede any other federal or state laws.
Bill Controversy
The opinions about this bill are greatly varied. Those who support the bill see it as an act of desperation for those who deserve a second chance at a normal life. It will allow reformed convicts more opportunities so that they are not branded for life by one bad decision.
Others feel that it will put businesses at greater risks for lawsuits. Some also feel that waiting until a person is conditionally hired before performing a background check is wrong, as it is too far into the hiring process.
There are several other states that have passed similar legislation. Is New Jersey next?