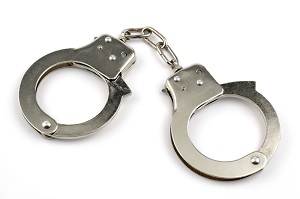 So, what happens when a study finds that nearly 1,000,000 documents related to criminal records have gone missing? Carson City, Nevada is about to find out. According to the Las Vegas Review-Journal, a recent study found that there have been over 800,000 criminal cases, going back as far as 20 years that various law enforcement outfits failed to properly forward to the state offices tasked with putting them into the public records database.
This has left the criminal information repository severely lacking, and Julie Butler, overseer of the criminal records program, said the missed information could represent "a critical public safety issue." For starters, criminal records are also part of the public record, and less explicitly set aside, meaning that these records are supposed to be accessible by just about any citizen. Many background check services only have access to the information that is already available, you're not paying for them to get to any information you wouldn't be able to uncover yourself, but rather the time it takes them to do the research for you. If the information just simply isn't there, then no one, agency or individual, is going to find what they're looking for. Obviously, this eliminates the purpose of background checks altogether.
But the public safety risk presented by this backlog of documents goes further than the general public; in some cases the lack of these records can actually be a danger to the individuals themselves that have a criminal record. State agencies, such as the Department of Corrections or other licensing and regulatory bodies, won't be able to make fully informed decisions.
This is especially relevant with the current debate raging over gun control in the United States. When firearms stores go to conduct background checks on those who wish to purchase a weapon, or licensing departments process an application, they might not know about someone's criminal record and its associated context (such as mental illness).
It isn't entirely clear why these problems occurred in the first place, but they're certainly very real. A study in 2011 found that many agencies weren't submitting their case files in a timely manner, or even at all. The court system was also to blame and only about one third of the state's courts were following procedure for passing along information to the government.
A finance committee on Thursday gave the green light for the state offices to hire 20 workers in order to help reduce the backlog. Even if the backlog is reduced, many are worried that the root of the problems will still remain. Even the numbers for cleanup are troubling; an agency looking into the issue reported that it would take roughly 23 years with the current levels of staffing to erase the backlog. What's more troubling is that that doesn't even account for the projected increase in the number of cases handled in the near future.
With the 20 new positions, the state hopes to reduce that processing time to just four years. Even though it's an improvement, it could still mean for years of inadequate and incomplete information being provided to both individuals and government agencies.