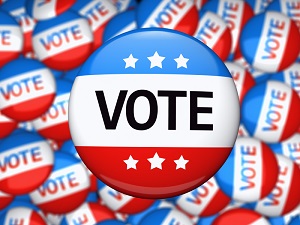 A statewide petition was launched in Nevada recently for stricter background checks. The measure called the Background Check Initiative would close potentially harmful loopholes in Nevada state law. The measure would seek to help keep firearms out of the hands of the mentally ill, those charged with domestic abuse, and convicted criminals.
The nonpartisan effort is aimed at being an initiative that upholds Second Amendment rights while improving public safety and reducing gun violence. It is something the group believes everyone can get behind.
Area leaders recently held the first of many events at the Victory Missionary Baptist Church in Las Vegas to gather support for the proposal. The group, led by clergy and law enforcement, were the first to sign the petition in favor of the Background Check Initiative. A total of 100,000 signatures will be needed to send the measure to the November 2016 ballot.
Federal law requires a background check on all gun sales at licensed dealers, but there is currently a loophole that allows guns to be purchased from unlicensed sellers. These include online sales, as well as gun shows, and transactions of the shadier variety – even from a stranger in a parking lot. In these particular cases, a background check is not required. According to the Background Check Initiative, all merchants would have to follow the same set of rules. This would mean a background check would be required no matter where the gun was purchased.
Many local leaders believe the passing of the bill should be a no-brainer. Dr. Robert Fowler of the Victory Missionary Baptist Church said an increase in public safety measures goes hand in hand with creating a better and more safe community. He is confident religious communities throughout Nevada will eagerly embrace a common sense approach to reduce gun violence.
Fowler added that there is a need to take action as soon as possible as the rate of shootings throughout Nevada communities continues to increase. He encouraged churches and people of faith to join him in the support of the measure.
Nevada Senator Justin Jones supported a similar bill in 2013, but it was vetoed by Governor Brian Sandoval. Many believe the Background Check Initiative will alleviate any concerns the Governor had with senate bill 221. The prior bill stated families would not be allowed to give a legally purchased firearm to a family member without a background check. The Background Check Initiative includes what is called common sense exemptions for hunting, sporting, and self defense gun loans.
The measure would not have an impact on other existing state gun laws. However, it would require an unlicensed dealer to meet a buyer at a licensed dealer. A proper background check would then be performed. Federal background checks are quick and efficient with over 90 percent of federal background checks completed within minutes. It is estimated that over 97 percent of Nevada residents live within 10 miles of a licensed gun dealer.
Over the next two years, the campaign for the Background Check Initiative will try to garner and maintain strong statewide support – recent polling shows 86 percent of all Nevada residents support background checks.