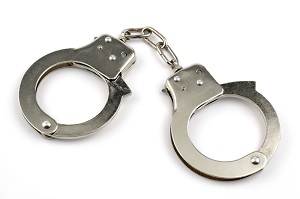 The school staff in Springfield, Missouri is going to be subject to a subtle but important policy change soon that has to do with their criminal records. The newly proposed policy would require all staff working on school property to immediately report any arrest or criminal action as soon as it occurs. In fact, not reporting an arrest or conviction right away would result in a termination of employment.
A spokesperson for the district said that reporting had always been an expectation, but that putting it into official policy would help preserve clearer legal guidelines. Now, employees of the district must report arrests or crimes within five days of their occurrence in order to have a chance at remaining employed. Of course, that decision is still up to the discretion of the district and could be impacted by the arrest or conviction in question.
For its part, the district is then required to report any guilty or no contest pleas, or convictions, to the state department of education. This policy will remain as such even if no sentence is actually imposed upon the perpetrator.
While the district largely relies on a strict screening and hiring processes, it is one of the largest bodies in the state by employee count, and as such will occasionally have such situations crop up amongst its employees. Right now, during hiring, potential employees and volunteers themselves are required to pay for background checks to be carried out during the hiring process, which cost around $45.
In many sectors, often times at the city or state level, it is becoming less and less common for background check results to be an end-all-be-all to the hiring process. In general, individuals are more and more open to giving a second chance to those that have already paid their legally imposed debt to society. In many places, it is becoming illegal to put an arrest or past conviction box on the initial application for a position.
School districts, however, are industries in which adults are expected to work one on one or be left alone with small groups of children. This causes concerns to be high and results in teachers being held to a higher standard. Most people don't have a problem with the barriers to entry still being high in primary/secondary education and childcare.
That said, there are a few exceptions to when someone might not be subject to some of the new background check requirements. These include people who already have been checked by another school district within the state within the past year, or those hired part time but who are expected to retire within the year.
This policy change is far from the only one, however. According to this week's school board minutes, over 40 policy revisions were submitted for consideration, and are slated to be voted on in either December or January.
For some, this reporting policy represents a catch 22, simply because someone arrested for a crime is not necessarily guilty. Also, those convicted of a non-violent crime may argue that their ability to serve the students and district they work with hasn't been impaired, but they would then have a black mark on their personnel file. In extreme cases, the district may be inclined to fire offenders on principle, regardless of the exact nature of their crime.