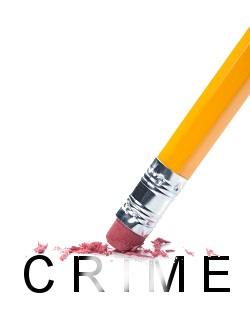 Perhaps one of the worst effects of a criminal record is that it can follow you wherever you go. Once criminals have served their time and paid their debt to society, their punishment doesn't end there. Instead, society labels them as "criminals" or "felons," and having such labels can make it difficult to secure homes, apartment housing and jobs. In lieu of all this, it's no wonder that many who are sincerely trying to reform their lives get discouraged or depressed.
In Mississippi, several nonprofit organizations known as expungement clinics have arisen. They are dedicated to helping those with criminal records get their records expunged. Under Mississippi state law, certain misdemeanors and first-time crimes can be stricken from an individual's record, as if they never happened. This essentially means that when background checks are run on the individuals, those arrests, convictions and so on won't show up on their public records. This can certainly make it much easier for individuals with arrests or convictions to obtain gainful employment and secure adequate housing.
Of course, obtaining an expungement isn't as simple as merely asking for one. Traditionally, expungements are expensive to obtain, but these nonprofit organizations agrees to take on applicants' cases for no more cost than the filing fee of the expungement. After the expungement request is submitted, it is then, of course, up to the presiding judge as to whether or not the applicant's request will be granted. These organizations, however, are specifically designed to advocate for the applicants and help them prove how they're trying to change their lives for the better and how having their records expunged would increase their daily quality of life in society.
Many stipulations are set in place for who can and cannot have their records expunged, though. Although most first offense misdemeanors can be expunged, this excludes traffic violations. One unique aspect about Mississippi is that it now allows for first offense DUIs to be expunged under certain conditions. Most states won't allow DUIs to be expunged from records for any reason, but those who obtained their first offense DUI in Mississippi at least have the chance of getting the mark stricken from their record.
All felony convictions can't be expunged, but some may. Most people convicted of violent crimes, sex-related crimes and crimes against individuals cannot have their felonies expunged. The directors of the organizations state that if individuals are unsure of what can and cannot be expunged from their records, they can simply come to them and speak with a counselor who will ask them various questions such as who the arresting agency was and who they were arrested by to help them determine whether or not they meet the eligibility requirements to have their records expunged.