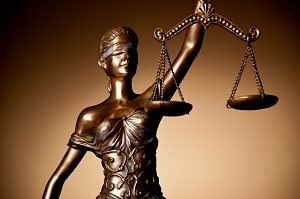 Governors don't hand out many pardons to convicted criminals, especially when their charges involve the manufacturing of methamphetamine. Be that as it may, Governor Haley Barbour granted a pardon to a few dozen individuals in 2012, including one Ms. Rebecca Hentz.
In 2000, Hentz had pleaded guilty to attempting to produce drugs, namely methamphetamine, in her Jackson home. Eventually, her trial concluded with a 30 year suspended sentence being handed down. Even with all 30 years suspended, Hentz didn't want the sentence hanging over her head and applied for the gubernatorial/governor's pardon – which was later granted by the governor.
Even so, Hentz and her attorney are now pushing for a bit more: A complete wipe of her criminal record, or at least the parts that pertain to the felony conviction in 2000. Even without serving jail time, Hentz claims her life has been derailed, as background checks – such as those used by potential employers – still turn up the fairly serious conviction.
That said, this is not the first time that such a case has been argued in recent years. In 1992, Clarence Jones was convicted of the stabbing death of his girlfriend before being eventually pardoned by Gov. Haley in 2008. At the time, Jones' representation argued that he had served a debt to society and in order for him to fully function in that society again his record should be expunged, or at least sealed. By the same token, prosecutors argued that the people Jones interacts and deals with from here on out have a right to know of his past activity. His case, like Hentz's, is now waiting on the State Supreme Court.
Tommy Defer, Hentz's lawyer, admits that there has never been any direct precedent, nor state law, which expressly allows for the expungement of a criminal record based on a pardoned status. Even so, he plans to argue that the governor's pardon loses its effectiveness and purpose when it does not fully allow a person to escape the crime or conviction they are supposedly being pardoned for.
In many cases, this makes the gesture largely symbolic, as sentences may already have been served. In Hentz's case, due to her already suspended sentence, the pardon doesn't really offer her a lot that she doesn't already have, at least not in a practical sense.
"If [this] is the intent of a full, complete, and unconditional pardon by the governor," Defer wrote, "how can it be said that [the pardoned] are not entitled to have their record expunged?"
In response, Special Assistant Attorney General Lisa Blount wrote that while there are several different ways for convicts to be eligible for expungement, no state-level pardon is one of them. Even so, this looks poised to be less a case of what the law currently says, and more of a battle over the practicality of pardons and whether or not they need to be revised in order to serve their intended purpose.