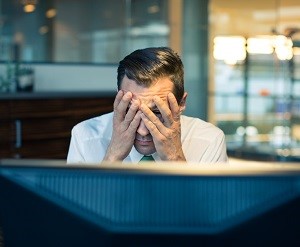 At their core, background checks are designed to keep us safe.  They allow employers, to a debated degree, to try and weed out unreliable applicants, they let schools and other institutions know that the people working with their children are safe to be doing so, and they allow government bodies to ensure those handling sensitive documents won't take advantage of the information within them, to name just a few legitimate benefits.  Every once in a while, however, the system can backfire, and the results can be disastrous for the individual or individuals involved.
That's exactly what's happened to Lorie Wosmek, a Minnesota mother, who claims that misinformation that stood for a months-long period damaged her reputation and caused her to be denied volunteer opportunities she looked forward to.  It's gotten so bad that Wosmek has filed a lawsuit against the company that conducted her background check, as well as the school district that ordered it, and then, she accuses, spread the information they found around to other parents, volunteers, and staff.
For years, the Remer School District had been a favorite place to volunteer for Wosmek.  She had helped out in her sons' classes, helped to coach sports teams at a school in the district, and more.  Wosmek says the school knew of her enthusiasm and called her "constantly" to help out.  Parents and teachers at the school knew and liked her, and would say 'hi' as they passed in the hallway.
Out of nowhere, she says, these friends and acquaintances started acting "strange," and stopped greeting her when she was around the school.  Eventually, the school informed her that she would be unable to be a volunteer anymore because of the results of a background check they had conducted.  When Wosmek asked for a copy of the report they had gotten back on her, she was alarmed to see that, according to it, she had been convicted of vehicular homicide.
The report was wrong, but that didn't stop Wosmek from having to deal with the original consequences for months to come.  News traveled quickly that the woman volunteering with the school's children was a convicted killer, but the retraction of that information and assertion that it was false seemed to be passed on with less urgency.
The district employed a company located in St. Paul to conduct the background check for them.  When probed, the company admitted that the listing of the homicide conviction was a mistake.  Even so, they retain that the charges leveled at them – namely that Wosmek's reputation was damaged – are false and that she was not "harmed by anything [the agency] did."
The school district, which is also named in the lawsuit, has stated that it is no longer using the agency for the carrying out of its background check requests.  It's worth questioning why the school district didn't bother running a background check until just last year, and why it took any amount of time for them to dismiss someone whose record came back showing a conviction for homicide.  In any event, the district will most likely have to answer these and other questions, by choice or otherwise, in the weeks and months to come.