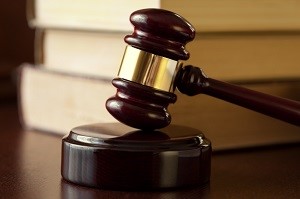 As of now, the current state law technically allows people to find Michigan criminal records of many people around the state including juveniles or those who have committed felonies when they were 17 years of age or younger. However, there is currently a temporary prohibition on people being allowed to get juvenile records but this might be short lived based on how the state government acts. A new bill, SB 471, may end up changing all of this to make the prohibition permanent.
A new bill is to be introduced in the Michigan state Senate that would make criminal histories for juveniles only accessible to an extremely limited number of people. In particular, it will be available only through the Michigan State Police. The criminal history reports of juveniles will be open to other law enforcement entities alongside the state police as well as to employers who must perform background checks of all employees regardless of their age.
The idea is to limit access to juvenile criminal records to only a select group of people. The Ichat data system used to allow people to spend $10 for an individual background check of a minor. However, the State Police stopped access to this service in August 2013 and there is the potential that the prohibition will become a permanent addition to the state's law.
What makes this important is that it is a practice essentially being used with the intention of protecting the juveniles who engage in such actions. This is to make sure that they are fully rehabilitated and that they can enter society as fully functioning adults when they do turn 18. It is an important issue because it can determine how well people can mature over time after committing a criminal offense.
This does create a problem regarding the right-to-know aspect of criminal records. There is always going to be a need to make sure records are available so people are aware of past transgressions that certain individuals have committed. Still, the need to secure the privacy of a younger person may be tantamount to the entire scenario. This is a part of why the Michigan Press Association is planning on taking charge against the bill to potentially block its passage.
This proposed law is not going to create anything new but it will instead just make the changes that were made last month permanent in all cases. It will make the current practice law so that it will not be easy to infringe upon or change over time. This is especially true since it is harder for legislation to be overturned after it goes into the books.
The big question is to see just how this information will be used. The information used in Michigan juvenile criminal records can be important for employment and education purposes but there will be a need to see how there is some way to keep records open. The need to review these is critical but this is still something that is always going to be up for debate in society due to the restrictions that might have to be passed with protection in mind.