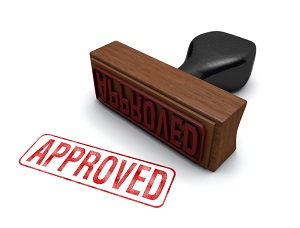 The Governor of Michigan signed a new law on March 28, 2014, that allows short-barreled shotguns and rifles to be sold and owned as long as each owner follows specific licensing processes that includes a criminal background check and a $200 tax. The short-barreled weapons must also be approved by the Bureau of Alcohol, Tobacco, Firearms and Explosives (BATFE) because of the federal rules.
In addition, if the firearm is less than 26 inches overall or the barrel is less than 18 inches, the owner must also register it as a pistol. This is a separate process done through the state of Michigan. The owner is allowed to purchase the shorter firearms, but it is prohibited by federal and Michigan state law to saw off the barrel.
There was bipartisan support allowing the bill to pass through with votes from the Michigan house (103-6) and the Senate (36-2). Michigan was the 42nd state to pass this law after these types of guns were originally banned.
Sponsors Support the License to Carry
One of the sponsors of the bill was in favor because he felt there would be an increase in the growth of people who want to purchase this size of firearm for personal safety as well as for recreational use. Others thought it was ok as long as you comply with the federal and state laws. One representative indicated he would not have an issue with anyone carrying this type of weapon as long as it is licensed legally.
In addition, one store owner did not believe there would be a rush on this type of firearm but that there will be people who want to buy it just because it is something new. This same store owner stated that he would not be carrying these weapons anytime soon, as he would have to obtain additional licensing himself for his store.
Executives in the National Firearm Association (NFA) were thrilled with the passage of this law and stated that gun bans do more harm than good. They also explained that there is a growing trend of people becoming increasingly accepting of these NFA-registered weapons, and that they will be happy to enthusiastically support this type of regulation in other states.
Owning an NFA-Registered Firearm
Filling out an application, passing a criminal background check, and receiving approval through BATFE are steps required of anyone who wants to own or make an NFA-registered firearm. If someone owns more than one NFA weapon, a separate application must be sent through BATFE for each one. In addition to the federal laws, owners and sellers must also comply with Michigan state law.
There is talk from the NFA of streamlining the application process (form 5320.1) to speed it up and make things less confusing for applicants and those who have to enter the data from the application. The NFA said that standardizing forms and accepting electronic payments are small changes that can decrease the time needed to complete the application, background check, and approval process, and thus better fulfil the goal of letting qualified persons readily purchase these guns.