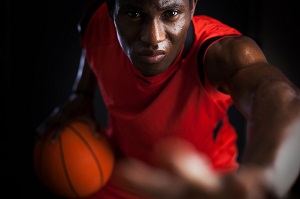 According to recent statistics, over 40% of those who are born into the poorest income brackets in the US will remain there as adults.  Opportunities for these residents of largely urban neighborhoods are generally limited, and it can be challenging to climb above the social class one's born into.  Of course, what can compound this issue even further is a criminal record.  The risk of forming such a record, as well, is higher amongst these low income citizens.
That said, one 31 year old Babson College graduate isn't taking the issue lightly.  Quite the opposite, in fact, Jon Feinman is trying to help those with criminal records by specifically targeting them for a potentially life/path changing line of work after they've served time in jail.  Feinman is the founder of InnerCity Weightlifting, which takes ex-convicts trying to assimilate to society again and gives them a place to focus their energy.
The gym isn't just for working out, however, it's also job training.  Feinman teaches his charges how to be top notch personal trainers, and then sends them out into communities to work with others.  One interesting caveat of the program is that the trainers are sent to affluent neighborhoods and metropolitan areas, hoping to help give them contact with successful and inspirational individuals.  These individuals could serve as friends, business contacts, or simply as clients, but in any event ex-inmates don't have to spend all of their time in their old stomping grounds.  There's an old adage about surrounding yourself with the type of people you want to become, and the program tries to take it to heart with every ex-convict it works with.
This coming February, InnerCity Weightlifting will be taking its biggest step yet when it opens up a gym in Kendall Square.  Kendall Square is a bustling business and entrepreneurial center in Cambridge and the program has already had a pilot program there for several years.  A couple of times per week,  trainers get to be in-house workout leaders for companies like Microsoft, turning conference rooms into gyms for an hour or two before packing up and heading home again.
For some, the program has been absolutely life changing.  Many of Feinman's trainers say that this is the first time that they've really felt they were able to provide for themselves without having to engage in illegal activities.
Jarreau Pelote, one participant, says that the life he's able to lead now, however modest, is clean and is a huge step forward for him.  For the first time, he's starting to think about "the whole business thing."  It's a revelation he credits to his time spent around the Kendall Square Microsoft campus.
Feinman knows that the program is empowering, and hopes that it will not only help those it directly works with, but also can change perceptions that many have about those with a criminal past.  For some, a criminal record is akin to a figurative death sentence, to others, it's a kick in the butt to get back on track… and they do.