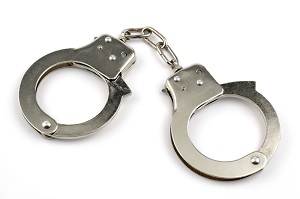 The officials in Massachusetts on Monday tried to talk down the concerns brought up by the public that the state had approved several hundred waivers for foster care parents who had criminal records.
There were over 500 foster homes in which the guardian had a previous criminal conviction. However, more than 90% of the crimes were committed over ten years ago – usually when the foster parents were just minors – and many of the offenses were relatively minor, officials from the administration of Governor Deval said.
Furthermore, administration officials said that over 90% of the previous convicts who were approved for the foster care program were just taking in people who they were related to, consistent with the goal of the state in trying to keep families with one another when possible.
There was a statement released by the state Department of Children and Families, and it said something to the effect that kinship promoted meaningful family connections, education, and stability for children who were taken out of neglectful or abusive homes.
Just a single foster parent who was convicted of a crime in the most serious criminal offense category was granted a waiver, and that was a man who did crimes when he was a teen and years later was granted status to be the foster father for a stepdaughter, officials from the administration said.
The administration offered conviction information about the foster parents to a committee on audit and oversight, which has been checking into criticisms about the Department of Children and Families.
The agency has been taken criticism since the authorities learned last December that a five-year-old boy was missing. The department afterward acknowledged that caseworkers had failed to visit Oliver's home for up to seven months.
The boy is thought to be dead.
A state representative said earlier on Monday that he had requested more details about the criminal waivers. He said that he was looking for more specific details. He said that it was too premature to say what it meant at this point.
There are at least a couple of different reviews of the department that are going on right now. The governor's administration hired an organization to review the case of the missing boy and the operations of the agency, while the state auditor is looking into the agency.
The governor said that he didn't want to second-guess the criminal waivers, because the convictions could be up to a decade old, or have extenuating circumstances.
Each case is different, the governor said, and there are judgments that have to be made.
The state department has been handling a lot of criticism lately, and they are currently being looked by the legislature and an independent organization. The governor, meanwhile, is trying to downplay the concerns of the public who are worried that kids are being put in danger by the policies and waivers that have been granted by the state department in the past.