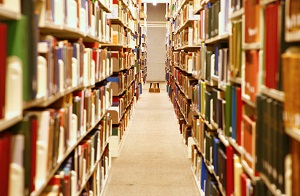 A new bill (H.2846) in Massachusetts will seek to make it easier for individuals in the state to access public records. If you would like to learn more about the criminal records kept by the state, it may be getting a little easier soon. This will help provide the public with better and more affordable access to the records that are kept on electronic databases. There has been a push by the press to make many of these different records available to people out there. This will hopefully allow the public to make good use out of the system and use the information to make more informed decisions.
The issue was raised because many in the press felt like the current methods of keeping public records in the state needed to be modernized. The current system presents a number of hurdles that people must tackle if they want to access public data. For some people, the cost of printing off these records has become prohibitively expensive. There are some state courts that will often charge up to a dollar per page that is printed off for a public request. The new bill is seeking to reduce those costs down to 5 to 7 cents per page. This will make it much easier for citizens and members of the press to gain access to criminal records and other vital documents. Many hope that this will spur other changes in the way that records are being kept by the state.
The motion has been filed by House Chairman Peter Kocot, who is spearheading the initiative to help make local public records more accessible to people throughout the state. This will hopefully allow many advocacy groups to access criminal records and other vital pieces of information. This may allow them to make more informed decisions about whether they should pursue a new project in the court system. Recently, the local branch of the American Civil Liberties Union (ACLU) has expressed its support for this motion as well.
According to Kocot, the waiting time to receive public records has also gotten exceedingly long. There is currently a maximum wait time of about 10 days. This means that at most, a requester should be expected to wait 10 days until they can receive the desired records. But it is likely that many individuals often need to wait much longer than this. The new bill would establish a special commission that would be tasked with overseeing public access to legislative records.
Since this bill may be passed as a resolution through the state legislature, it will actually have sweeping reforms. It will allow the press to gain better access to other public records and give individuals better access to certain types of reports. It may also appoint a public records officer to act as custodian of these documents. This can help people find the criminal records that they want to see faster. It is hoped that this will serve to provide more readily accessible information to interested parties in the public.