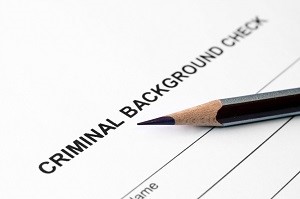 Although separate versions of the bill, dubbed as the Second Chance Act, passed through both chambers of the Maryland General Assembly, it never officially passed because the exact details could not be worked out before the April 7, 2014, deadline. If the bill were to pass, it would shield certain Maryland criminal records from being viewed on a standard background check. This means that most employers and landlords would not be able to get a clear picture of some people's criminal past.
Passage of this bill would have allowed convicted criminals to petition the courts to have their prior criminal records shielded from their background record. Only those who were convicted of certain non-violent misdemeanors, such as drug possession, petty theft, trespassing, prostitution, driving without insurance, driving without a license, or with a suspended license, disorderly conduct, malicious destruction of property under $500, and disturbing the peace, would be eligible.
In addition, the criminal must wait for at least three to five years, depending on the crime, before being able to petition the courts. If the criminal is convicted of another crime during that time period, their petition is automatically denied. While the majority of employers would be banned from seeing these records, law enforcement agencies and employers who are required to obtain background checks, such as schools and daycare centers, would still receive the complete criminal record.
The bill was co-sponsored by Maryland lawmakers, James Raskin, from Montgomery County, and Verna Jones-Rodwell, from Baltimore City, who claimed that passage of this bill, would reduce the state's 46 percent re-entry rate. Their belief is that these ex-criminals would have an easier time finding a job and housing if potential employers and landlords could not see their past record. They think that someone who was convicted of a minor crime years earlier should not be punished for the rest of their lives.
There are many opponents of this bill, including the Maryland Chamber of Commerce, the Maryland Chiefs of Police, and the Maryland Sheriffs' Association. Of these, the Maryland Chamber of Commerce has been the most vocal, claiming that passage of the bill would take vital information out of the hands of employers. For example, they believe a pharmacy should be able to access information about former drug convictions, or a retail store manager should be able to know if their employee was convicted of petty theft.
The bill passed swiftly through the Senate, but was dramatically changed in the Maryland House of Representatives. The major change came when the House added in a provision that the law to shield criminal records would only affect the state's online database and that people could still obtain the entire criminal record at the courthouse. Although these changes helped the bill pass through the House, the Senate refused to accept them and the bill went dead.
There is still a chance that the bill will receive attention in next year's session, but it is yet to be determined if the two chambers can come up with an agreement. While some look at this bill as a step towards lowering Maryland's high re-entry rate, others see it as a step backwards in public transparency and their right to information. For now, at least, all criminal records in Maryland are still readily available to the public.