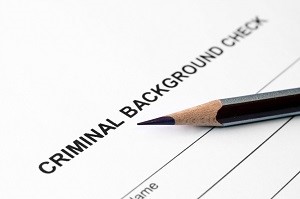 If a new measure succeeds in its current bid on the floors of the Maryland State House and Senate, citizens with minor infractions on their criminal records will enjoy new protections against unfair discrimination in the workforce (and in their day-to-day lives).
The bill (designated "SB 1056") seeks to lessen the extent to which an individual's nonviolent misdemeanors may be used in criminal record situations, but only after that person has completed the legal sentence for that crime. Applicable criminal record items include "driving without a license," "disorderly conduct," and "possessing a controlled substance."
Maryland's Attorney General Doug Gansler has recently testified in favor of the bill. He has stated that excluding former offenders from opportunities to reenter law-abiding society contributes only to increased recidivism and criminality. Officials from a number of local city councils (including Baltimore City Council's President, Bernard Young) have also spoken in favor of the measure.
More Details on Maryland's "SB 1056" Bill
As of this article's original research date, the bill (entitled the "Maryland Second Chance Act of 2014") is currently in the Maryland State Senate. If it passes, Maryland law will include shielding considerations for people found guilty of any of the 13 nonviolent misdemeanors described in the act's text. The details of qualifying crimes would no longer be privy to employers and other private parties.
Criminal record entries become eligible for "shielding" only after a satisfactorily maintained period of several years in which no additional crimes have been committed. In addition, this period only starts after all legal sentencing (including any probation, mandatory attendance, or time in prison) is complete.
The bill is supported by a number of prominent community leaders, who have sought in past years to create jobs for reformed offenders. One such proponent is the Program Director of East Baltimore's Episcopal "Community Kitchen," Derek Neal. These leaders argue that providing a tangible "second chance" to minor criminal offenders can often make all the difference in that person's future decisions.
Maryland Seeks to Help Ex-Convicts Reenter the Labor Force
The Attorney General of Maryland makes the argument that shielding ex-convicts in these specifically minor and nonviolent situations can help to reduce the rate of criminal recidivism.
Michigan has recently taken legal strides to allow citizens with minor misdemeanor convictions to play a more competitive role in the local workforce. Compared with Maryland today, the percentage of citizens in Michigan who reenter the state's prison system is significantly reduced.
The "Maryland Second Chance Act of 2014" Will Not Protect Violent Criminals
In more specific terms, this bill permits individuals to remove misdemeanor crimes from publicly-accessible listings of their criminal record (in the state of Maryland). This is distinct from full "expungement" of the crime, which would seal the records completely (and thereby make their details inaccessible even to divisions of state and federal law enforcement).
Maryland's "SB 1056" is specifically modeled not to protect individuals who are under current investigation by any state or federal organization. It would also offer no shielding for individuals applying to work in a "full-disclosure" capacity, or seeking to serve in a legally-sensitive position.