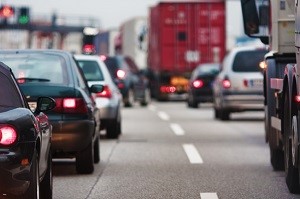 It's usually implied that driving instructors have an excellent, if not perfect, driving record; they are teaching young citizens the rules of the road, after all. In an awkward turn of perceptions, this is not necessarily the case in Iowa, where at least 10 instructors have apparently racked up several driving violations and criminal convictions.
These licensed instructors provide youth with on the road instruction and guidance, preaching proper decision making. However, several have been convicted of drunken driving, assault, and other moving citations. Four instructors have at least 12 convictions within the decade.
State law has been very forgiving despite these significant flaws; many teachers have kept their jobs and are still on the road instructing young drivers. In 2010, a law granted leniency toward those who are at least partially at fault in an accident.
Iowa resident Jean Feller, pointed out that one instructor had pleaded guilty to a charge of providing alcohol to student drivers. That same trainer is accused of stealing another's identity and illegally teaching students to drive in a county where his teaching license had been revoked. Feller said teachers should have to abide by the same rules as everyone else. If they can't, they shouldn't be teaching driver's education.
State officials have confirmed that all 10 driver's education instructors that have been convicted still have valid licenses, allowing them to teach students.
Director of the Iowa Department of Transportation's Motor Vehicle Division Mark Lowe said it is the code of the department to give people several chances before revoking their license.
According to national driver education instructor standards, a valid driver's license and a suitable driving record determined by the state is all that is required to become an instructor. Many states have strict rules regarding driving citations and drunk driving. In cases of driving while intoxicated, many states prohibit an instructor from teaching for several years.
In Iowa, instructors must have a teaching certificate and are required to pass a driver's course. Because of these requirements, there has been a lack of interest from qualified individuals. Lawmakers are considering letting up on the certification requirement, but beefing up background checks. This could help prevent driver education shortages while enhancing teacher quality.
A background check is currently required for all Iowa driving instructors. A number of criminal convictions including sexual assault will automatically ban a candidate from receiving a license by the Iowa Board of Educational Examiners.
The board takes several factors into account when reviewing a candidates profile including:
The nature and seriousness of the crime.
The amount of time since a crime or abuse was committed.
The amount of rehabilitation that has taken place since the crime was committed.
The estimated probability the convicted will commit the same crime or mistreatment again.
The total amount of criminal convictions or abuses committed.
Sharon Fife, a member of the Association of National Stakeholders in Traffic Safety Education said it is imperative to have strict rules and robust background checks. She believes anyone that has received a drunken driving conviction, no matter the situation, should not be teaching first time drivers. How this pans out in Iowa going forward, however, remains yet to be seen.