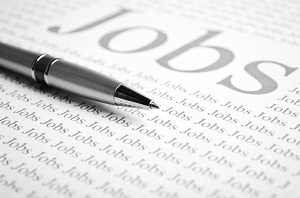 The city of Gary, Indiana is set to receive a grant of almost $120,000 in order to create a program aimed at unemployed residents that are having trouble getting jobs in the city.  Specifically, the bill is aimed at helping those who are having trouble getting hired due to a past criminal offense.  Rather than just advocating or helping to give expungement advice, as many similar measures have done elsewhere, this program is to focus specifically on giving residents skills that could help them to start their own businesses in the future.
The mayor of Gary, Karen Freeman-Wilson met with officials from the Urban League of Northwest Indiana, along with the Gary Economic Development Corp. on Thursday.  The mayor accepted the grant from the groups, as part of the "Gary 4 Jobs" program.
The pilot program dictates that 25 local residents will take eight weeks of classes while also working for a local company, landscaping outfit A Better Cut.  The workers will be used on various restoration and public works projects around the town during their training period.  The program will provide a $12 per hour wage for all of the program participants.
The training is paid so that participants can focus on their work and learning, and not have to worry about part time jobs during the time period.  The program is modeled off of similar startups that occurred in Cook and Will counties in Illinois.
Interestingly enough, there is not a requirement that one have a criminal record in order to participate, though that is where the program is currently focused.  One interesting stipulation that is in place, however, is that the program is for one-time offenders, those with longer rap sheets are not allowed to participate – at least for now.
Another requirement is a drug screening test before acceptance.  The first round of accepted applicants came from a pool of 80 people, who were, according to an organization leader, chosen "based largely on their attitude."
Many of them were recommended to program directors by organizations like the Gary Housing Authority and New Life Ministry.  The main idea behind the program is that just because someone made a mistake, that doesn't mean that they don't have skills that could be of use to the communities within which they live.
If this program is like those before it, it will likely be used as a pilot to feel out the success rate that might be experienced by introducing the same scheme on a larger scale.  Obviously, 25 people is a small slice of the population, but it might be enough to give planners an idea of how effective their methods were.
After a criminal charge – especially if a person is made to serve any extended jail time – many find it difficult to hold down a job, let alone get one in the first place.  Programs like this segment of Gary 4 Jobs help to address a demographic too often forgotten, especially by state and municipal lawmakers.