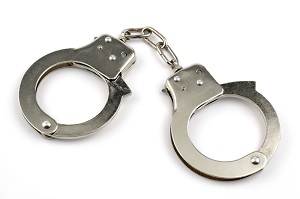 There are many professions where employees are held to a higher moral standard.  In these areas of work, the public generally expects a certain level of professionalism and calm decorum.  One of those industries would certainly be those tasked with working with children, and especially those who are tasked with protecting them.  That said, representatives in the Georgia Division of Family and Children Services told reporters from local affiliates recently that they were not concerned about the criminal past of one of their investigators.
Paige Newsome, the investigator in question, was hired just last year.  When the agency learned that she had lied about her criminal past on her application by leaving out a conviction regarding pulling a handgun in a road rage incident, they did not alter their hiring decision.  She had reported her four traffic violations when the job application asked her to list any prior convictions, but completely left out the gun incident, which the state agency would learn about later through its own background checks.
Newsome worked for about one month at the agency without trouble, before she found herself back in court yet again.  This time, she was brought up on charges of forgery, specifically for forging her father's signature on several of his checks.  For the forgery counts, Newsome is currently serving 12 months of probation and faced a small fine from the court's sentencing as well.  It is worth noting that Newsome did in fact report these pending charges on her original application, but explained that the plea deal she was brokering would not include fines or probation (even though it eventually did contain both of those things exactly).
When pressed by local media, the agency released a statement saying that it had no issues with the prior arrests or the most recent conviction.  This comes with one of her convictions being for a DUI, as well – which she lied about.  She told the agency that she was involved in an accident and, on suspicion of DUI had to take a breathalyzer test, which revealed "nothing."  In actuality, state patrol records show that the breathalyzer showed her blood alcohol content at .11%, or .03% over the legal limit to drive.
One of the issues, the agency did admit, was that they fear lawsuits and repercussions from those fired or denied employment, and therefore follow their employment rules exactly.  For example, a registry lists a number of convictions that are fire-able offenses, or that can disqualify someone from being hired in the first place, but if an offense isn't specifically on that list, they generally don't terminate employment.  This, of course, probably explains a lot in Newsome's situation.
Still, concerns have been raised over the ability of someone who has shown a propensity for breaking the law – and then lying about it afterward – to be able to fairly and safely oversee domestic and child-related issues in the state.  In a somewhat humorous but possibly indicative-of-what's-to-come piece of behavior, investigators from local news affiliates reportedly found that Newsome, still employed as of this month, regularly parked in the Employee of the Quarter parking space at DFCS' offices.  The DFCS assured investigators that Newsome was not, in fact, employee of the quarter.