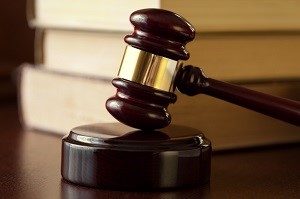 Eight members of a jury, plus two alternates, were selected on October 28 to decide on official misconduct and falsification of public records charges brought against Nick Finch, suspended sheriff of Liberty County.
51-year-old Finch was arrested last June 4 on charges of falsifying public records and committing official misconduct, considered a third-degree felony and a first-degree misdemeanor, respectively. Florida Governor Rick Scott suspended the Liberty County sheriff from office on the same day he was arrested.
The case stems from an incident last March in which Finch was alleged by law officers of the Florida Department of Law to have removed or destroyed official arrest records from the Liberty County Jail to make it appear that an arrest had never taken place.
Investigations, however, revealed that a deputy had actually arrested Floyd Eugene Parrish, a resident of Liberty County, for carrying, although concealed, a firearm without a corresponding permit.
Parrish had been pulled over for a traffic violation by a deputy officer employed by Finch. The deputy officer then searched Parrish and found a small gun in his pocket for which he had no permit.
Finch was informed about the incident, and he proceeded to the Liberty County Jail to attend to the matter. After evaluating the incident, Finch released Mr. Parrish and proceeded to cancel the arrest.
Finch's defense attorney, James Judkins from Tallahassee, believes that Finch was acting within his power of discretion as the sheriff of Liberty County because Finch had judged that there was no probable cause to justify the pat-down search that eventually led to Parrish being arrested.
Earlier this year, Finch was arrested on charges that he had improperly released a suspect from the Liberty County jail then had attempted to cover up the act by altering official public records.
Later that same month, former employees of the Liberty County police force began coming forward with claims of sexual harassment that had been filed even before the arrest of Fitch.
Buddy Money took office as Liberty County Sheriff last July.
Finch's case has attracted the attention of advocates for gun rights because it involves the issue of whether or not the pat-down search that led to the discovery of the pistol was constitutional.
In August, a group called the "Constitutional Sheriffs & Peace Officers Association (CSPOA)" held a rally to raise funds for Finch's defense.
Atty. Judkins claims that Finch wasn't falsifying public records or committing official misconduct as charged, and was instead honoring the Second Amendment by releasing Parrish.
Prosecutors, however, have said Finch's case is not and has never been about gun rights.
Opening arguments have been set to begin on the morning of October 29 at the Bristol's Liberty County Courthouse.
Finch's trial is scheduled to last throughout the week with opening arguments expected to begin October 28.
A week before the start of the trial, State Representative Halsey Beshears, a Republican, asked Governor Scott to assign a new set of state prosecutors to the case because the congressman was concerned that Finch wasn't being treated with fairness.
At the moment Atty. Willie Meggs, assisted by Atty. Jack Campbell, both state attorneys, are prosecuting Finch's case.
A spokesperson for Scott, Jackie Schutz, answered Beshears's request by saying, that the matter was going to be fair as it would be a jury that would be in charge of reviewing all of the pieces of evidence relevant to the case, which involves official misconduct and the falsification of public records, and making an impartial decision on the charges that have been brought against Finch.