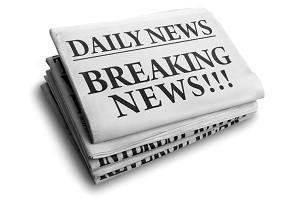 The Miami Herald recently performed a series of background checks of candidates on the ballot seeking election next month in the city. David Zisman, a Palmetto Bay Village Council Candidate has two bankruptcies under his belt. His platform has been touting his business experience and leadership.
The paper also discovered that while Patrick Fiore was on the zoning board, he made more than $180,000 by flipping properties he purchased from a developer that appeared before the board. Fiore is currently running for mayor of the city.
Peter England, another mayoral candidate had been accused by former employees at a nonprofit of forcing them to donate to several political candidates. England then reimbursed them using money from the nonprofit. England was never sued and the case was quietly settled out of court.
James Sheed, who is also running for the council position and had previously ran for property appraiser of Miami-Dade County had been found by the state elections commission of violating rules on campaign finance reporting. When viewing the background checks of the other council candidates, The Herald did not find any issues.
Zisman said in a September 30 candidate forum that the city doesn't need to raise taxes, it just needs to manage finances better. He continued that the council needed a business point of view, touting his 40 years of experience. It was discovered that in 2012 and 2013 that two of his businesses filed for bankruptcy. Proceedings for the bankruptcy are still ongoing with creditors filing lawsuits to claim unpaid debts. Zisman stated that creditors are being paid every cent that is due. Lawyers for the creditors said Zisman is offering to pay close to $25,000 which is far below the outstanding balance of $89,500.
Mayoral candidate and current Palmetto Bay Village Council member, Patrick Fiore, when chairman of the West Kendall Community Council, made at least $180,000 flipping properties. These properties had been purchased from a developer that was close to Fiore and who often appeared before the council for zoning changes.
In 2005, former director of development, Tyrone G. Hart filed a lawsuit against the Camillus House, a nonprofit agency serving the homeless. Hart accused the agency of wrongful termination. Mayoral candidate, Peter England had been director of government relations during this period and was named in the suit. Hart accused England of pressuring employees to donate to specific political leaders and they would be reimbursed by the nonprofit. He said that weeks later after donating, Hart had received a check from the nonprofit in the amount in which he donated. Hart said he refused to accept the check. The lawsuit was settled out of court and England stated Hart was just a disgruntled former employee and there was nothing else to it.
James Shedd, who is running for council in no stranger to running for public office. In 2008 he lost the election for Miami-Dade property appraiser. It was found in 2010 by the Florida Elections Commission that he had breached election laws. Shedd overdrafted to pay for campaign expenses and never reported the fees as a campaign expense. Shed later said that he took full responsibility for the oversight and that the commission had told him not to do it again. There was not a fine or punishment handed over.