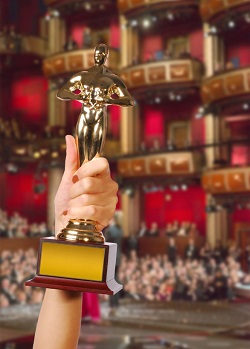 As of December 25, 2013, Colorado has broken its record for number of background checks for firearm purchases – with the month of December waiting to be accounted for. The Colorado Bureau of Investigation reported 354,880 background checks for the first 11 months of this year, which is an approximate 19,000 increase from 2012 with 335,940 checks. 4,792 of those checks were performed on private sales.
Previously, the law stated that gun buyers did not have to undergo a background check if the firearm was purchased privately, such as during a gun show. Private dealers must run background checks through licensed firearm dealers. The new legislation, which went into effect July 1st of this year, has prevented 72 privately-sold firearms from being purchased primarily because of crimes committed such as homicide, assault, sexual assault, burglary and drugs, amongst other crimes. The secondary reason why the purchase of a firearm would be blocked cover findings such as mental health issues and auto theft.
Additional Factors Determining Ineligibility
It is not only convictions of crimes and mental limitations that could prevent a firearm from being sold – the reasons range from arrests to a predetermined prohibited list, which is determined by the federal court system. Juvenile crimes can also be accounted for.
The Interstate Identification Index, court databases, the National Crime Information Center, the Department of Homeland Security's U.S. Immigration and Customs Enforcement, and the Colorado Crime Information Center are the databases used to determine whether or not an individual is fit to purchase a firearm.
The time it takes to run a background check is only 4 minutes. Out of all sales, approximately 2% have been denied. That number remains at 72 so far but can rise after December's sales and denial of sales have been accounted for.
Background Checks Are On The Rise
With the rise in number of background checks, democrat officials say that this alone proves the new law is working and is keeping guns out of the hands of criminals, however not one republican voted in favor of the new legislation. In fact, out of seven gun-related bills proposed, republicans supported only one, which requires handgun training for potential applicants looking to carry a concealed permit.
Colorado has seen its share of tragic situations involving firearm violence when guns end up in the wrong hands. Last year, James Eagan Holmes entered a movie theater in Aurora and killed 12 people while wounding 70 others. The youngest to be killed was a 6 year old girl. Her mother suffered a miscarriage after being wounded in the shooting. Holmes was later determined to be mentally ill. It was the deadliest mass shooting to occur in Colorado since the 1999 Columbine High School shootings, which killed 12 students and one teacher and injured 24 others. Most recently, a 17-year old student was killed by a classmate at Arapahoe High School. The shooter then turned the gun on himself.
While there may never be a 100% surefire means of keeping all firearms out of the hands of dangerous people, Colorado is taking steps in the right direction to keep guns away from the next potential Holmes.