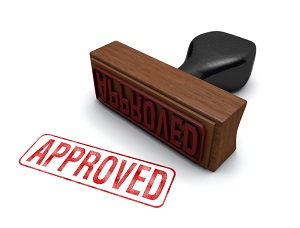 It has been a long battle for those with a criminal record in California looking for a job. One significant obstacle to employment has recently been removed. Governor Jerry Brown signed a bill into law that stops a policy in healthcare that bars those with a past conviction – even those with non-violent offenses – from receiving a certified nursing assistant license.
Denying people their CNA licenses because of their criminal pasts is seen as discriminatory by many. One reason for this is because it seems to target low income men and women that have been convicted of a crime. This automatic denial system successfully stops applicants with a conviction from steady employment and a decent wage. One slip up can result in a qualified individual being bypassed.
Natalie Lyons, a civil rights attorney in San Francisco, said the law gives opportunities to people that otherwise would not succeed. For those that are always facing pitfalls, this opens new doors for them. Lyons and her organization helped sponsor Senate Bill 1384 as part of the "Let Her Work" campaign to help give certain women a chance at employment.
Governor Brown penned the bill into state law even though the California Department of Public Health opposed the bill. It argued the bill would essentially put patients at risk. The CDPH added patients should not have to feel intimidated in the presence of a CNA. Lyons and civil rights leaders said in response that their view only perpetuates unwarranted stereotypes about those with criminal records. They reiterated that many people receive and deserve second chances. Lyons added that many of the convictions included non-violent acts such as receiving stolen property. She said CNAs should not be judged on cases that happened decades ago.
Those that support the bill point out that the new law does not automatically grant those with a criminal record employment. It merely stops the process of automatically denying the license. The state can still review and reject an applicant it believes is not qualified or suitable for the position.
In fact, many health care professionals are not subject to automatic denials due to convictions, this includes psychologists and dentists. Lyons argued that eliminating the policy creates an even playing field.
She also pointed out there are cases when a person on government assistance goes through a welfare-to-work program, completes certified nursing assistant training and can't get a license based on a past offense. Lyons said a woman she represented had one conviction on her record. This was due to an assault where she was fighting back against an abuser. She was denied her license.
Those in favor of the law, hope it will open more discussions involving additional reform. They say it is important to give those with a criminal record a second chance. It is well documented that individuals that were once incarcerated struggle when trying to find a new job. The lack of an opportunity for steady employment can essentially trap a person within poverty. Lyons said the law will help many make a livable wage.