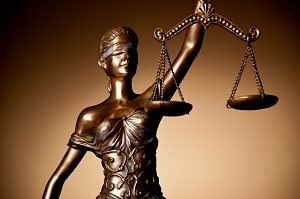 Criminal records and their importance in things like hiring and housing decisions have been under fire, especially throughout the past year.  More and more, imbalances in the way that criminal convictions are processed and used in subsequent decisions have been scrutinized, leading to many people asking for things to change.
One of the biggest issues being argued daily is that individuals of color, especially young males, aren't seen the same in our justice system.  Specifically, organizations are arguing that similar arrests/charges are more likely to result in an actual conviction for people of color than they are for whites.  Additionally, in situations where both a white and a black individual have been convicted of a crime and then apply for a job, the black applicant is seemingly more likely to have a decision on their application be determined by a past criminal conviction than a white person.
For this reason alone, the prospect of a criminal record for many individuals of color can be akin to setting their career back several years.  Of course, this all comes in the wake of two extremely recent decisions not to indict white police officers who killed black civilians during encounters this year.  Reactions have ranged from the smug to the violently outraged, and everywhere in between.  One group, however, refuses to take any action but to step forward in the most effective way they can:  dialogue amongst those most likely to be targeted by police violence or inhibited by a criminal record (young males of color).
Yesterday, the Advocacy Fund, in conjunction with Oakland Rising and Tides, organized a forum which invited young individuals of color to come together and talk about a number of issues.  Specifically, their interactions focused on their personal experiences in dealing with police, what they saw as pressing issues, solutions both in their own communities and abroad, and more.  The forum was held at Impact Hub, a community space in the downtown Oakland area.
Twenty individuals attended, each offering up their own ideas and experiences.  Suggestions were largely positive and progressive, but they weren't soft.  Most attendees agreed that body cameras on police would go a long way toward reducing problems during civilian interactions.  Indeed, one California police department is already famous for its experiment with the cameras in 2012 and 2013, during which use of force incidents and complaints against officers each were reduced by tens of percentage points.
Responsibility was shared, though, participants agreed.  One participant suggested that young black individuals need to try to not see police as the enemy, and do their part to encourage amicable relations as well.  One manifestation of this might be through more black and Latino officers in police forces, especially those where the communities being served are largely of color.  Everyone agreed that the "us vs. them" mentality, from either side, did little to help anyone involved and should come to an end.
The organizers of the event called it a success and hope to host similar forums across the country in the months to come.