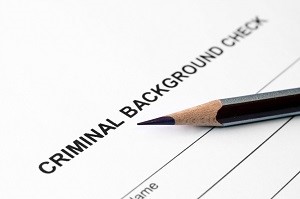 A new California law that took effect on January 1st offers serious new protection to ex-offenders who committed past crimes, including felonies, when it comes to job searching and options employers have for finding or using that information. The new law proscribes an employer from asking, seeking, or using criminal convictions that have been set aside judicially. Employers who violate the new proscriptions could face serious civil penalties and possibly even misdemeanor criminal charges if they do so intentionally. It also allows a convicted person to get his case expunged in an expedited way.
The new law is an amendment to an existing Labor Code Section that explicitly stops employers from asking an applicant to reveal, or from using as an element in assessing any condition of employment, information related to a conviction that has been dismissed judicially or ordered to be sealed. The existing law already offered protection on the subject of an arrest that did not have a conviction result (although it allows employers to use a cause that is still pending and not fully resolved.) the legislation offers protection for criminal convictions that have been set aside judicially or expunged.
There are some exceptions for expunged crimes. For example, when the employer is forced by law to obtain that information, then he is allowed to obtain it. Or, if the applicant would have to use a firearm in the course of his employment, or if the employer is prohibited from hiring an applicant who has a criminal conviction, then the employer can seek information about a job seeker's criminal history.
An employer cannot ask, or seek out this information, or utilize the information in any way, and the applicant can seek recourse if the employer does so. An applicant can claim damages or $200, whichever amount is greater, in addition to costs, and legitimate attorney's fees. A conscious violation of this new amendment can entitle the applicant to three times the damages (or $500) whichever is greater. An intentional violation of this section is a misdemeanor, and it is punishable by a fine not to exceed $500.
Furthermore, employers have to be certain that any background screening firm they use has a complete understanding of California law and doesn't give an employer any information that an employer could not legally ask for, find, or utilize themselves.
This new statute once again shows that background screening is not just concentrated on offering data. Background screening is a highly complex process, and it is highly regulated act. Any screening service has to be staffed with talented professionals who have knowledge of California law.
Background checks are no longer as simple as giving someone money and asking for a bit of data. Screening is now in the realm of what can employers use legally; how can they get it legally; what are the legal aspects of discovering it in the first place?