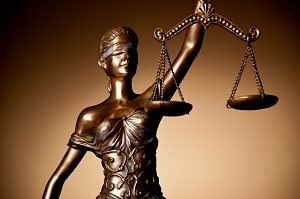 A recent fight at Levi's Stadium, home of the San Francisco's 49ers, left at least one man in the hospital.  Authorities were led to two perpetrators after a cell phone video of the incident was uploaded to Youtube.  Youtube, citing a policy violation, has since taken the video down, but not before police were able to use the footage to aid in their investigation.
Now, it's been revealed that both suspects – Dario and Amador Rebollero – have extensive and violent criminal records.  Now, a renewed scrutiny is being focused upon various criminal justice topics in the state, ranging from harshness in sentencing, rehabilitation, and attention paid to past offenses when sentencing.
According to the incident report and video, the altercation began after an argument over which a man was next in line to use an open bathroom stall.  Apparently, the only solution to solving such a pressing matter was brute force, and punches were thrown quickly.
Arraignment for both suspects is scheduled for Wednesday, where they will likely be charged with felony assault in Santa Clara County Superior Court.
As for the suspects themselves, Dario Robellero has been out of jail since 2007, with several previous stints.  His rapsheet includes assault with a deadly weapon, animal cruelty, hit and run, property damage, car theft, drunk driving, driving on a suspended license and more, in at least 4 separate incidents.
His brother, Amador, has also been in prison for vehicle theft (multiple times), drug possession, reckless driving, illegally possessing ammunition, drug possession, and driving on a suspended license.
While the primary victim is expected to make a full recovery, some are wondering how two individuals with such a flagrant disregard for the law were allowed once again to walk free – an event that has now put the life of at least one individual at risk.
Laws for repeat offenders vary from state to state, but in general there has been some confusion recently over how sentences are assigned to crimes, and whether they appropriately reflect the severity or reoccurrence of said crimes.
For example, harsh prison sentences are often applied to those in possession of marijuana – even in amounts that are now legal in some states – while those like the Robellero brothers may have committed crimes like drunk driving and assault with a deadly weapon multiple times, both of which endanger far more people than most misdemeanor drug cases, and yet fail to ever earn themselves prison sentences of more than a few months.
Furthermore, there's the issue of what people are getting out of prison.  The connection of prison being a punishment for crimes committed is easy to see, but its effectiveness as a deterrence tool for future/repeat crime is much less proven.  In some countries, prison is much less harsh, but focuses on therapy and addressing underlying causes of criminal behavior.  While such techniques seem foreign and may be mocked here at home, their effectiveness can sometimes outpace that of traditional punishment.
For now, however, the Robellero brothers soon face their day in court and at least one California suburb will be watching to see how the case plays out.