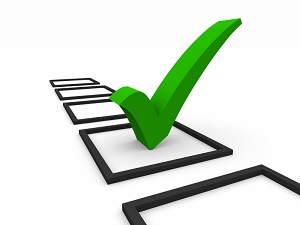 Each year, the FBI releases a report in which they audit each and every state for how accurately their criminal records are kept.  The review looks at a combination of overall accuracy as well as the timeliness with which records are kept up to date.  The idea is to make sure that states are monitored and are incentivized to keep their records databases current for the safety of their citizens and the utility of organizations that regularly access them.
In its assessment, the state of Arizona scored a 70%.  What this means is that roughly 30% of individuals arrested in the state last year didn't have their criminal records completed.  One news station looked into the matter, and found that some inmates may still not have had convictions and sentences added to their criminal record even after serving a prison sentence – presumably, if this were just a time issue, one would expect this to not be the case.
One of the potential issues, according to one law enforcement official, is that Arizona is a state in which criminal records are not openly available to anyone in the state.  Legally, criminal records in Arizona are not part of the public record, meaning that just anyone can't walk into a law enforcement agency and get someone else's record.  While this in and of itself isn't problematic, as criminal records are still legally required to be kept and maintained, it does possibly present less of an incentive for accuracy.
In other states, where anyone's criminal record can be requested along with a modest fee by any state resident as part of a Freedom of Information Act request, state agencies know that they could be checked up on more easily.  Indeed, newspapers and activist bloggers are known for filing public records requests (some argue too aggressively, from time to time) in order to try and catch state bodies that aren't keeping up on their jobs.
Sometimes, lack of accurate or timely record keeping can go the other way:  More and more, states are offering various types of programs that help those with past convictions clean up their records in order to help them become more desirable tenants, employees, and more.  In a system with low accuracy, however, these individuals could be out of luck if their records remain tarnished even after completing the requirements of their expungement program.
Despite local news affiliates criticizing Arizona's record on the matter, there are other states that scored far, far worse in the FBI's recent evaluation.  In fact, the highest state was only in the mid 80's, a far cry from a perfect score.  On the other hand, the lowest state received a rating of an abysmal 6%, which is pretty much rock bottom.  Arizonans can take solace in a score that's nearly 12 times that of one of their 'colleagues'.
How will Arizona improve?  Opening its criminal records to become part of the public record is one option, but not likely without convincing voters it's necessary, which seems unlikely.  Still, individual agencies can take the feedback and grow, and educate themselves on why up to date records are something to strive for in next year's evaluation.