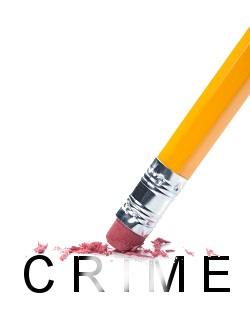 If you've ever been arrested or charged with a crime, but were acquitted after the fact or had the charge dismissed, you know how difficult it can be to get a job when you must answer the question, "Have you ever been arrested?" in the affirmative. In Alabama, you've always had the option to petition the court for expungement of an arrest, but the courts were inconsistent in how they responded to the requests.
On July 7, 2014, a new law goes into effect with clear guidelines on how you can get your criminal charges expunged. If you have an arrest record or a history of a criminal charge you can petition the court to have your record expunged under certain circumstances:
The charge was dismissed with prejudice
The grand jury no-billed it
You were found not guilty of the charge
The charge was dismissed two years ago without prejudice, was not refiled, and you have not been convicted of any other criminal violation
If you've been convicted, you cannot wipe your record, but if you've completed a diversion program, like drug counseling, you may be eligible.
There is a $300 fee, which goes to various Alabama agencies. There may be some small court costs as well, which will depend on the county where the original charges were filed, but the hope is that the courts won't excessively burden you, as you haven't been charged with a crime and need time on the court's docket.
The district attorney and the victims involved in the case do have 45 days to file opposition to the expungement of your case. If no one objects, the court will review the petition and make a determination whether your case will be expunged. If it is granted, the information related to the offense is considered erased. The Alabama Criminal Justice Information Center does keep an archived record that is protected and only law enforcement or judicial officers can access it.
Reactions to the new law seem mostly positive. Opponents worry this law creates risks to public safety, by not allowing complete access to an offender's criminal charges records. Although the police will have access, the public will not.
There are other concerns that with the technology that is available, this law may be irrelevant. The law allows the official record to be expunged, but any news report or unofficial record is still available. There is virtually no way to erase every mention of the incident once it's on the internet and gone viral, and this law does not address any other agency except the law enforcement and judicial agencies that were involved in the arrest.
Employers will need to remember that you can legally say you've never been arrested, but there could still be reports of it happening. They will need to be cautious in how they search for details about applicants and how they use the vast amount of data that is available.
Hopefully this law will allow people a new opportunity to rebuild their life after an arrest that does not result in a conviction. Although there is no guarantee that your record will be expunged, you can get assistance from a lawyer to help you present your case in the best possible light to increase your chances.
The bottom line is that you may be able to have your arrest record expunged if you meet certain criteria. This is good news for a lot of people that have had a tough time trying to get a job because their record contains criminal charges that didn't result in a conviction.